Complete your PADI Instructor Development Course with Cozumel Dive Academy in the beautiful surroundings of Cozumel, Mexico.
Are you ready to take your passion for diving to the next level? Our PADI Instructor Development Course is the perfect way to turn your love for diving into a fulfilling career. Join us at Cozumel Dive Academy and let our experienced instructors guide you toward your goal of becoming a PADI Open Water Scuba Instructor.
Our comprehensive PADI Instructor Development Course packages are designed to meet your individual needs and goals. You'll receive personalized instruction and hands-on training from our Platinum-honored PADI Course Director, Phillip Hetherington, and his experienced Instructional Team.
At Cozumel Dive Academy, we pride ourselves on conducting our IDCs in a professional yet fun way. Over an easy-paced, 14-day program, you will learn to organize PADI courses, present academic presentations, and conduct confined and open water teaching sessions.
Our next IDC begins on Tuesday, September 5, 2023
The optional IDC Prep course will begin on Sunday, September 3, 2023
At Cozumel Dive Academy, we understand the importance of a comfortable and practical learning environment. That's why we offer air-conditioned classrooms and the warm, clear blue waters of the Mexican Caribbean to make your training experience as enjoyable and effective as possible. Our small class sizes, with a maximum of six candidates per program, allow for personalized attention and ensure you'll have a great time with us.
As experienced dive professionals, we're passionate about sharing our knowledge and commitment to excellence with you. Our team will guide you through the PADI Instructor Development Course and use our extensive experience and industry expertise to help you succeed in your professional diving career.
We're dedicated to providing you with the best possible training and guarantee that you'll pass your PADI Instructor Exam (IE) after completing our IDC. If you don't pass, you can participate in another IDC with us at no additional cost (excluding PADI fees). Our ultimate goal is to help you become a successful PADI Dive Professional and achieve your diving dreams.
All our IDCs Include the following:
IDC Digital Crewpac
Optional Two-Day IDC Prep Course
Emergency First Response Instructor (EFRI) Course
EFRI Start-Up Pac
Free Equipment Rentals
Lunch is provided on training days
Free Enriched Air Nitrox Specialty Instructor Course
Job Placement Assistance
Instructor Development Course Options and Costs
Instructor Development Course Package
Our standard 14-day instructor Development Course covers everything you need to be a successful Open Water Scuba Instructor and is made for those who have a little less time to complete the 19-day IDC plus MSDT Prep. In addition to everything included in our Instructor Development Courses, this program includes two days of fun diving that you can take before or after your IDC.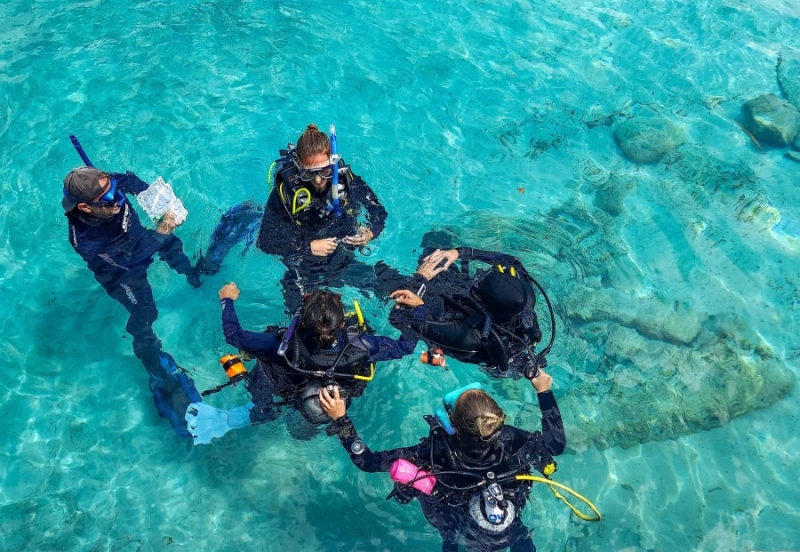 $1995.00
Instructor Development Course plus MSDT Prep Course
Our MOST POPULAR program is designed for those who want to add a lot more value for a little extra money. Our IDC + MSDT Prep includes five PADI Specialty Instructor Courses needed to apply for your Master Scuba Diver Trainer (MSDT) certification, making you more valuable in the industry.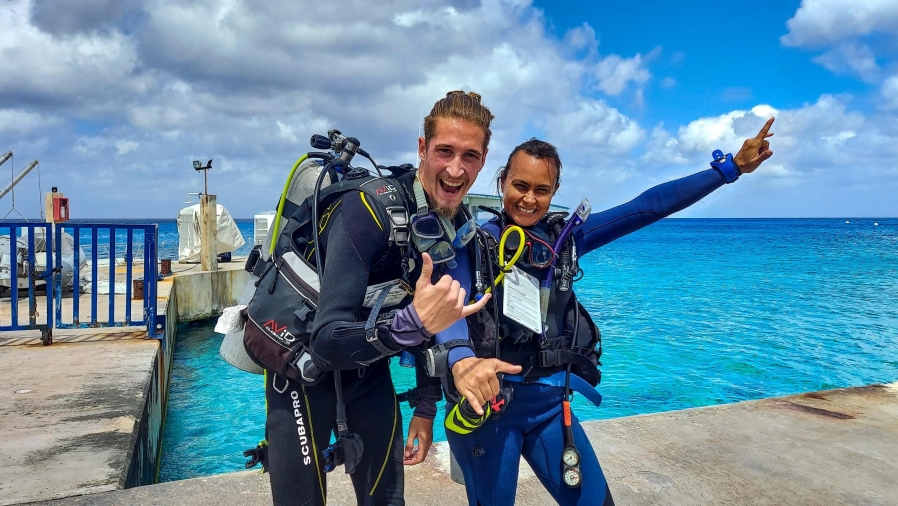 Includes everything listed above, plus the following:
Five PADI Specialty Instructor Courses
PADI Digital Specialty Instructor Guides
$2495.00
Our goal is for you to become a successful PADI Dive Professional.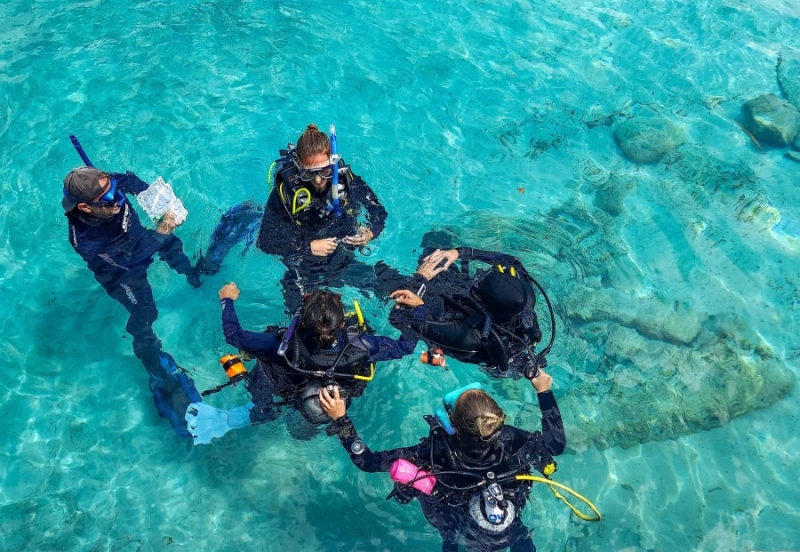 Don't miss this opportunity to turn your passion for diving into a rewarding career. Contact us today to learn more about our PADI Instructor Development Course in Cozumel and take the first step towards your dream of becoming a PADI Open Water Scuba Instructor.